Traditional kundans to popping polkis, Riddhima Kapoor Sahni represents Indian enthicity with 'Samara' on the runway of London Fashion Week
Indian jewellery designer Riddhima Kapoor Sahni made her debut on the London Fashion Week runway and opened the show for ace British fashion designer Helen Anthony. As the Indian designer legacy has been on the global forefront for time immemorial, our crafts, techniques, colour palettes have always enamoured the westerners and for the first time, she walked the runways on the international stage.
The esteemed show took place on September 17, 2022, in London which featured Riddhima x Punjab Jeweller's exclusive jewellery paired alongside Anthony's clothes. The depths of both brands came about as a whole and joined hands to bring rich design legacies of their respective regions to life and make this great craft exchange not only possible but flourish.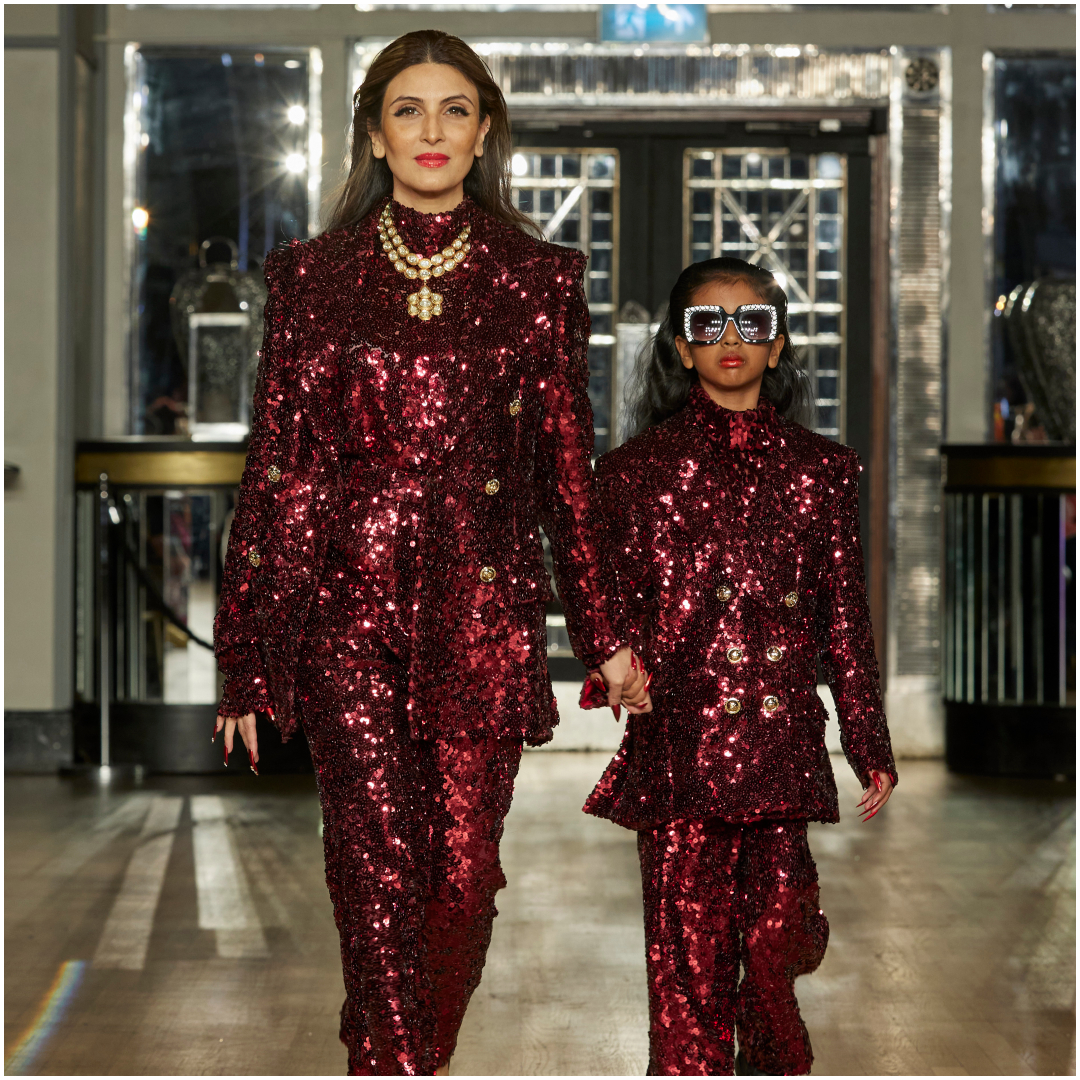 Recommended Read: Fashion Runway 2022: Mumbai models on the move!
Showcasing 'Samara', an exclusively designed collection named after Riddhima's daughter, the show was themed around East meets West which was also very close to her heart. It had a mix of contemporary pieces as well as polki and diamond statement designs.
She showcased a myriad of jewels crafted using folk-like techniques like Kundan polki, jadau, minakari, and others. Anthony's modern silhouettes were paired up with rich and traditional necklaces, earrings, bracelets, and waist belts that were all crafted in yellow and white gold.
(Source - London Fashion Week)