Daisy Shah records statement in Tanushree-Nana harassment case, claims she doesn't recall much about the incident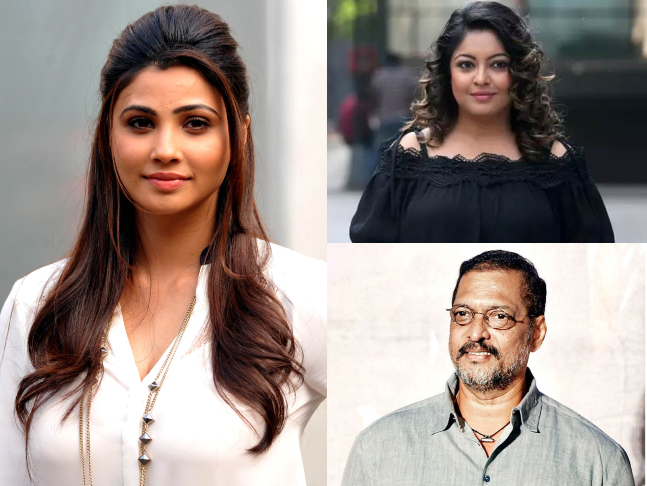 PeepingMoon.com had informed you in October that Tanushree Dutta pointed out choreographer turned actress Daisy Shah's name as the the prime witness in her official statement against against Nana Patekar, choreographer Ganesh Acharya, producer Sami Siddiqui and director Rakesh Sarang in the harassment case. Following that, Mumbai Police finally summoned Daisy on November 28 to appear at the Oshiwara police station and record her statement.
Now in a recent development, our sources confirm that Daisy recorded her statement on Thursday, however, she neither supported Tanushree nor opposed her allegations. After being questioned for almost three hours, Daisy said, "I do not exactly remember the incident. It is too difficult to recall the sequence of incident today since it has been almost ten years since it has happened. But Tanushree was very disturbed and she talked to many people about this."
RECOMMENDED READ: EXCLUSIVE: Choreographer-turned-actress Daisy Shah to be questioned in Tanushree-Nana harassment case
She further added, "If someone says that there was nothing wrong that happened on that day, it is wrong. Since I was just an assistant, I had no right to say anything in this matter. But the people on the set were definitely discussing that something had happened with Tanushree."
Daisy's statement was recorded in the presence of a senior inspector, crime PI and a woman officer. She also confirmed that Tanushree had kept herself shut for several hours in her vanity van after the incident took place.
Meanwhile, the Mumbai Police has surprisingly got back into action after the consistent demands of a report on the case by the National Commission of Women, who has also sent out notices to the accused.