Rajkumar Hirani may attend FICCI Frames despite MeToo allegation; Vipul Shah given a clean chit by IFTDA after being accused of sexual assault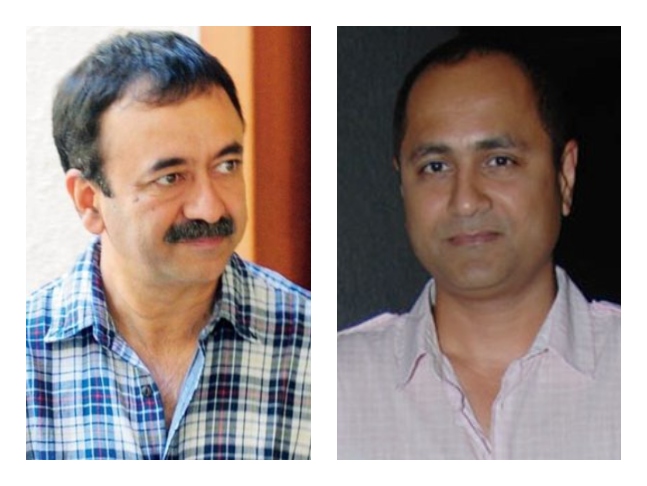 Filmmaker Rajkumar Hirani, who was accused of sexual assault in January, has been invited to attend the media conclave FICCI Frames from March 12 to 14, a leading daily reports. Sources told the daily that during a meeting held by the representatives, discussion on dropping the filmmaker's studio Rajkumar Hirani Films, from the line-up emerged but most of the members of FICCI Frames were against it because he hasn't been proven guilty so far.
"Hirani has a clean image, and when the allegations came to light, many members of the film fraternity came out in support of him. The members of FICCI decided that until he is proven guilty, there is no harm in having him or his production house on board," a source was quoted as saying by the daily.
[caption id="attachment_196668" align="aligncenter" width="647"]
File photo of Rajkumar Hirani[/caption]
Recommended Read: After being accused of sexual assault, Rajkumar Hirani makes an appearance in picture with Atul Agnihotri
The conclave involves a segment, Frame Your Idea, during which aspiring filmmakers will present their stories and ideas to established filmmakers and members of FICCI Frames want Hirani, director of celebrated films such as Munna Bhai series, 3 Idiots and PK, to be part of it. The report also states that Hirani might "conduct a masterclass session" at the conclave.
According to an article published on a leading website in January, Rajkumar Hirani was accused of sexual assault by a woman who worked with him in his 2018 film Sanju. The alleged victim claimed that Hirani sexually abused her on more than one occasions over a six-month period between March and September 2018. Hirani, soon after, had denied the allegations in a statement as he wrote that it is a "false malicious and mischievous story being spread" in an attempt to destroy his reputation.
Meanwhile, filmmaker Vipul Shah, who was accused of sexual misconduct by Iranian actress Elnaaz Norouzi in October 2018, has been given a clean chit by the Indian Film And Television Directors' Association (IFTDA) following investigation, a leading daily reports. The report states that Vipul approached the Internal Complaints Committee (ICC) of the IFTDA after Elnaaz leveled allegations against him.
[caption id="attachment_152761" align="aligncenter" width="647"]
File photos of Elnaaz Norouzi and Vipul Shah[/caption]
IFTDA president Ashoke Pandit told the daily that while Vipul was "willing to face Elnaaz," she didn't turn up.  "Vipul, the accused in this case, approached us and participated in the investigation. He was willing to face Elnaaz in the hearing, and was ready for the consequences if he was found guilty. On the contrary, the victim didn't show up and wrote back to us that she will approach us when she feels the need to. We, at IFTDA, have gone by the book, formed our ICC in keeping with the POSH Act's provisions and we are unbiased and gender neutral. We have legal representatives in the committee to guide us to find the right solutions in every matter," Ashoke Pandit said.
Elnaaz Norouzi, best known for her appearance in Saif Ali Khan's web series Sacred Games, alleged that Vipul Shah sexually harassed her while she was auditioning for a role in his 2018 film Namaste England.
Vipul Shah has directed films including Waqt: The Race Against Time and Namastey London apart from Namaste England.