Indian Film Institute announces Konkana Sen Sharma, Taapsee Pannu as Best Actress; Fahadh Faasil, Vicky Kaushal and Tovino Thomas clinch Best Actor, winners list out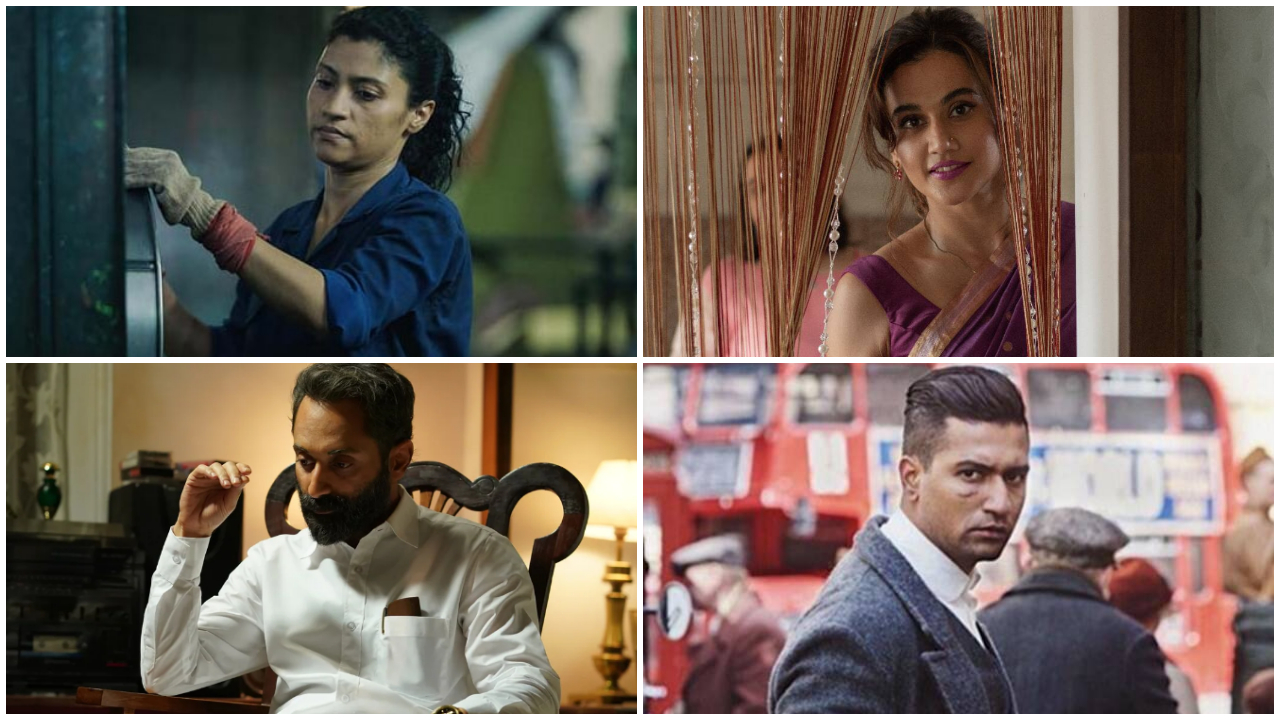 The Indian Film Institute (IFI) announced the Top 10 of Indian Cinema 2021 chosen by 7 eminent film critics who gave their choice of top 10 Indian films and top three performances by an actor male and female in order of preference. The critics adjudged Konkana Sen Sharma (Geeli Pucchi) and Nimisha Sajayan (The Great Indian Kitchen) as Best Actress jointly followed by Taapsee Pannu for Haseen Dillruba.
On the other hand, Fahadh Faasil was honoured with Best Actor for Malik and was followed jointly by Vicky Kaushal for Sardar Udham and Tovino Thomas for Minnal Murali. Marathi film The Disciple directed by Chaitanya Tamhane was adjudged Best Film of 2021. Here's the full list below:
So heartening! Haseen Dilruba is my 'Red ' Santa who continues to give https://t.co/C5QzSbTFpM pic.twitter.com/473t9ePp8I

— taapsee pannu (@taapsee) January 24, 2022
RECOMMENDED READ: Badhaai Do: Rajkummar Rao and Bhumi Pednekar are keeping each other's secrets under wraps in quirky poster, trailer out tomorrow
BEST FEATURE FILMS 2021
1.'The Disciple' (Marathi) directed by Chaitanya Tamhane
2.'Minnal Murali' (Malayalam) directed by Basil Joseph
3.'Joji' (Malayalam) directed by Dileesh Pothan
4.'Nayattu' (Malayalam) directed by Martin Prakkat, jointly with 'Garuda Gamana Vrishabha Vahana' (Kannada) directed by Raj B. Shetty
5.'Milestone' (Hindi) directed by Ivan Ayr
6.'Sardar Udham' (Hindi) directed by Shoojit Sircar
7.'The Great Indian Kitchen' (Malayalam) directed by Jeo Baby
8.'Kala' (Malayalam) directed by Rohith VS, jointly with 'Jai Bheem' (Tamil) directed by T. J. Gnanavel
9.'Thinkalazhcha Nishchayam' (Malayalam) directed by Senna Hegde
10.'Sherni' (Hindi) directed by Amit V. Masurkar, jointly with 'Pushpa: The Rise – Part 01' (Telugu) directed by Sukumar
Here's the updated link:https://t.co/o0tjDEQIMj

— Murtaza Ali Khan (@MurtazaCritic) January 24, 2022
Best Actor 2021 (Male)
1.Fahadh Faasil - Malik
2.Vicky Kaushal - Sardar Udham, jointly with Tovino Thomas - Minnal Murali
Best Actor 2021 (Female)
1.Konkona Sen Sharma - Geeli Pucchi, jointly with Nimisha Sajayan - The Great Indian Kitchen
2.Taapsee Pannu- Haseen Dillruba
The choices listed by the critics were given marks by IFI, e.g. the film rated by a critic as No.1 got 10 marks while the one placed at No.10 got 1 mark. Similar formula was employed to figure out the best performances by actors as well.
(Source: Indian Film Institute)