Deepika Padukone goes bold and hot in Pathaan teaser, reminds us of Ana de Armas from No Time To Die
The teaser of Pathaan was released yesterday to celebrate Shah Rukh Khan's 57th birthday. Directed by Siddharth Anand, the spy thriller also stars Deepika Padukone, John Abraham and Dimple Kapadia. While the teaser's highlight was certainly Shah Rukh and his much-anticipated comeback, what caught the attention was Deepika's sexy and bold avatar.
Deepika's entry in the teaser set screens on fire. Dressed in a black gown with a plunging necklace and thigh-high slit, the actress promised the film to be a breathtaking affair for all her fans. However, her smoking hot entry reminded us and many fans of Ana de Armas from No Time To Die. If y'all are unable to spot the similarities, here's the proof!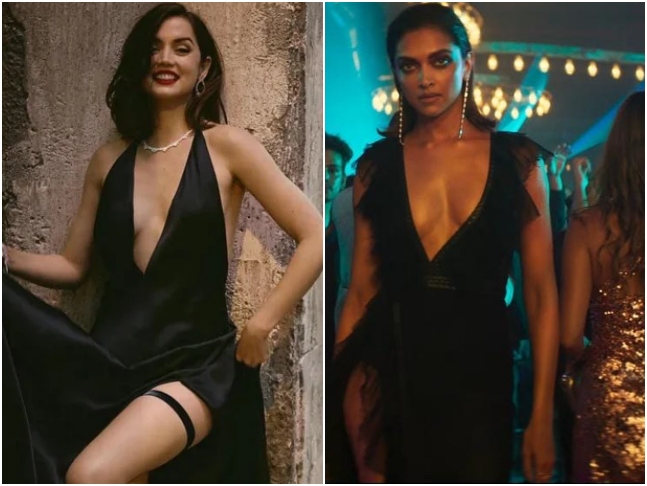 Recommended Read: Boom! Shah Rukh Khan drops Pathaan bomb on his 57th birthday, teaser featuring Deepika Padukone & John Abraham sets fire
Ana de Armas starred as CIA agent Paloma opposite Daniel Craig in No Time To Die. She was heavily publicised as the new 'Bond Girl' despite having a brief screen time. As per reports, Deepika plays an agent in Pathaan. If the teaser has to be trusted, she has some sizzling moments of romance with Shah Rukh.
Pathaan is scheduled to release in theatres on January 25, 2023, in Hindi, Tamil and Telugu.