PeepingMoon Exclusive: SonyLIV to make a sketch comedy titled 'Koi Baat Nahi' headlined by stand-up comics Gursimran Khamba and Amit Tandon
The Indian streaming service SonyLIV which has mostly produced intense shows like Scam 1992: The Harshad Mehta Story, A Simple Murder, and Project 9191 among others is now exploring the comedy space. Following the success of last year's variety show, Uncommon Sense with Saloni Gaur, which looked at topics surrounding a middle-class family with a very uncommon and hilarious lense, SonyLIV is now making a sketch comedy series, a genre that has rarely been attempted on the OTT platforms.
Peepingmoon.com has learned that SonyLIV is making a fictional sketch comedy show that will be helmed by popular comedians Gursimran Khamba and Amit Tandan. Titled Koi Baat Nahi, the show takes a satirical look at the various issues and challenges encapsulating modern India and how a citizen engages with them on a daily basis. Each episode focuses on a specific pillar of modern India such as media, sports, hospitals, education, Bollywood, etc, and through a mix of sketch and stand up gives hilarious insights into what makes Indians keep moving forward mouthing the adage "koi baat nahi"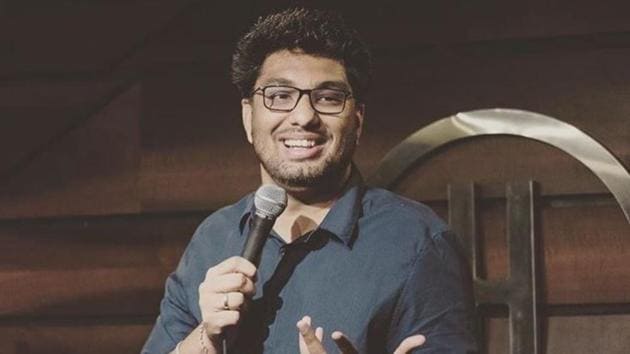 RECOMMENDED READ: LOL- Hasse Toh Phasse Trailer: Kusha Kapila, Sunil Grover, Mallika Dua and other comedians get locked for a battle of wits & jokes; Arshad Warsi-Boman Irani turn hosts
While the details of the comedians participating in the show have been kept under wraps, we heard it features an ensemble cast including two people who're coming together after many years. The show that addresses a whole range of social idiosyncrasies throughout multiple 25-minutes long episodes is said to have already been shot in front of a live audience, and will likely premiere on SonyLIV in May 2021.
The OTT platforms like Netflix and Amazon Prime Video have regularly been churning out stand up comedy specials and comedy-based shows, however, they haven't explored sketch comedy very often even though it's been the most successful comedy concept on Television with shows like The Great Indian Comedy Show, Gangs of Haseepur and Comedy Nights With Kapil topping the rating charts. Amazon Prime had made an hour-long sketch comedy show, Go Straight, Take Left with mind-blasting comedy duo Naveen Richard and Sumukhi Suresh in 2018 but that's just few and far between!