PeepingMoon Exclusive: 'Was really tired of the bullying and harassment I faced from the media and Bollywood,' reveals Mallika Sherawat on what prompted her Hollywood move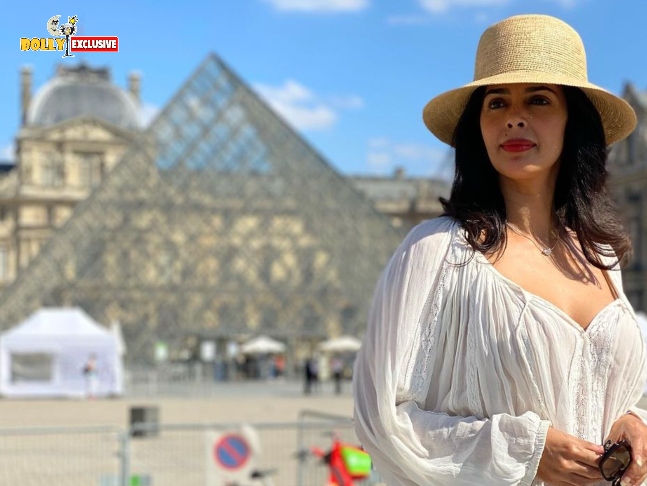 Mallika Sherawat is making waves with her recently released web series Nakaab, which can be called her second stint in Bollywood after ruffling quite a few feathers with her films Khwahish, Murder and others. Much before Priyanka Chopra Jonas and Deepika Padukone made their debut in Hollywood, it was Mallika who made a foray in the West with films like The Myth, Hisss and Politics of Love.
PeepingMoon.com got the opportunity to catch the actress at her candid best for an exclusive interview where she spoke about her decision to move to Hollywood, the moral judgments pronounced against her and the bullying, harassment and prejudice she faced in Bollywood and from media.
RECOMMENDED READ: PeepingMoon Exclusive: 'Women are getting gangraped left, right and centre, still treated as cattle in our country,' says Mallika Sherawat over the rising crime rate
Mallika said that the bullying and bias she faced in Bollywood prompted her to move to West. She said, "I was really tired of the bullying and harassment I faced from a certain section of the media and Bollywood. I really needed an escape and I really wanted to and when I got this opportunity to work in the West and the West really embraced me, they are very open minded and they like women who are bold and not afraid to speak their mind and who takes a stand. At that time it was not appreciated in India but I think it's a process of growth, we all evolve as a society and that is what it was. I don't take it seriously, it was all a part of the journey and I am in fact so grateful and thankful to Bollywood as it has made me what I am and given me everything; Jackie Chan came here and he cast me, right, so I've had these great experiences, I mean, I don't come from any filmy background, I'm just a girl from Haryana, and for me to meet President Obama and hobnob with Jackie Chan on the red carpet, to have all these experiences, I am only grateful. And now I have this great series Nakaab, so I am really happy."
She further rebuked the media for painting her as a 'fallen woman' and issuing social and moral judgments against her for her bold roles and her blunt attitude. Mallika said, ""It was tough, it was hard and it really took a toll and that is why I left the country. I couldn't deal with the social and moral judgments and I feel whenever someone's pain or discomfort is used for profit, it is wrong and a certain part of our society and our media does use a person's pain, a person's humiliation, discomfort for profit because we are such a voyeuristic society, not only here but also in the West. We are obsessed with the lives of our favourite celebrities and that was happening too much with me. My name was being linked to people I've never met, they were calling me 'a fallen woman' and this and that and it took a toll on me. Also, at that time I was not as matured as I am now, I had not seen or lived as much, but now it's fine, I'm enjoying it."
(Transcribed By: Vandana Srivastawa)