PeepingMoon Exclusive: Vidya Balan's The Dirty Picture sequel is in making!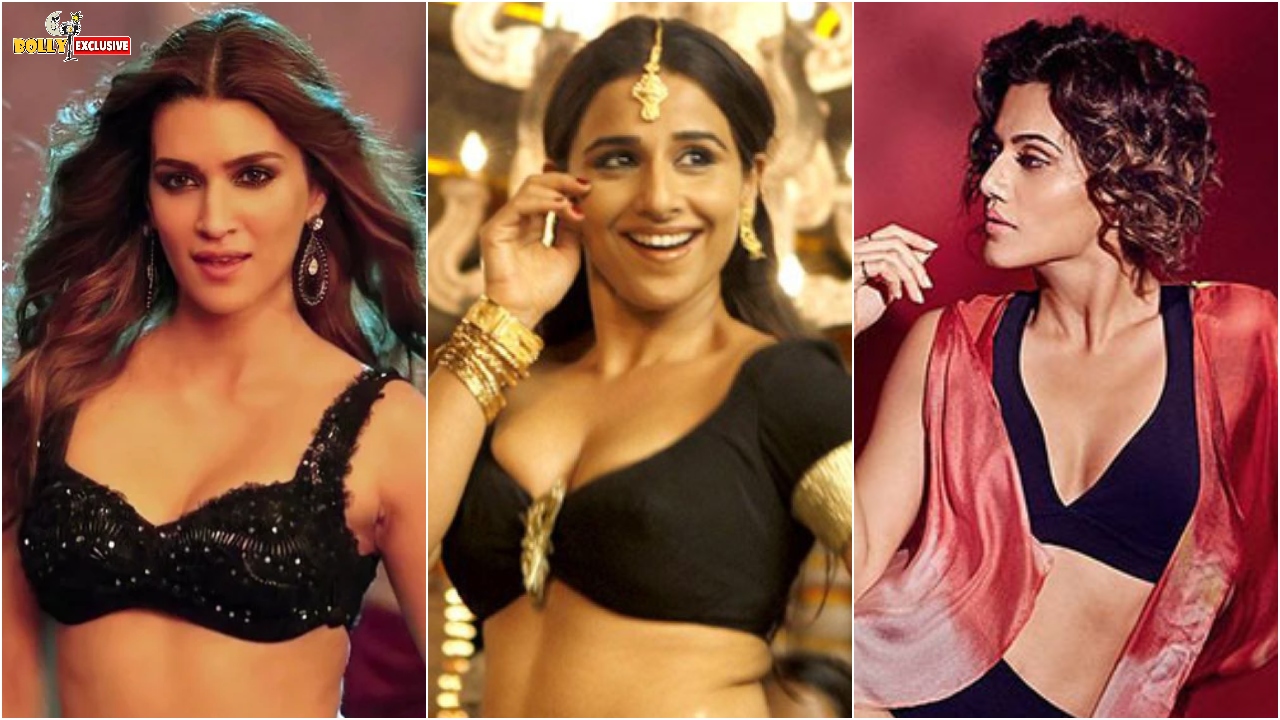 In 2011, when female-centric films rarely stood a chance at the box office, Vidya Balan's The Dirty Picture earned over 80 crores nett at the box office, breaking many stereotypes about conventional Bollywood movies and opening a window for many more films centered around female characters. Balan's career-defining performance as Silk Smitha, the sex siren who became an inseparable part of South Indian cinema, is still considered one of the single-most boldest performances by a woman in the history of Indian cinema. Her "Ohh La La Ohh La La" act in the Milan Luthria directorial didn't only win her accolades and awards but also established her as a top commercial Bollywood heroine. Now, over a decade later, one hears that The Dirty Picture is getting a sequel, sans Vidya Balan.
"Producer Ekta Kapoor has been planning a sequel to The Dirty Picture for a long time. And she has finally cracked an idea after exploring dozens of them over the years. Screenplay writer Kanika Dhillon, who's known for writing critically-acclaimed female-led stories such as Manmarziyaan, Haseen Dillruba, Judgemental Hai Kya, and Rashmi Rocket, among others, has been brought on board to pen this film. She is writing the script along with a male writer, and is expected to finish it by year's end. Ekta and her team at Balaji Motion Pictures are all excited about this special project, and plan to take it to the floors in the first quarter of 2023," an industry source exclusively told us, adding that Rajat Arora, who wrote the first part, is not associated with this new film.
Recommended Read: PeepingMoon Exclusive: Dinesh Vijan's horror-comedy universe: Ayushmann Khurrana to play a vampire?
We have further learnt that several young actresses aware of this sequel's development have already approached Ekta Kapoor to consider them for "The Dirty Picture 2." Taapsee Pannu and Kriti Sanon are said to have shown their prompt willingness to star in this film even though it's still in the scripting stage. "Ekta wanted to cast Kangana Ranaut, but she has politely turned down the offer as she doesn't want to disturb her righteous image. Taapsee, Kriti, and others have expressed their interest, but Ekta has requested them to wait until the writing is finished. It's also yet unclear if Milan Luthria will return to direct or someone else will helm it this time around, "the source added.
The Dirty Picture 2 is expected to be an independent film altogether, having nothing to do with the life of Silk Smitha, who dies at the end of the 2011 film, thus leaving no scope for the story to continue. Ekta is turning this film into a franchise, but with a different story and cast. The plot details have strictly been kept under wraps at this moment, but the industry sources claim it will be yet another bold, sexy, and colorful story of a powerful woman, told in a very mainstream and commercial way.
Stay tuned to Peepingmoon as we soon bring you an update on one more sequel movie!