PeepingMoon Exclusive: Actor-director Rishab Shetty refuses to give his stamp of approval to Kantara's Hindi remake, says 'the climax can never be recreated'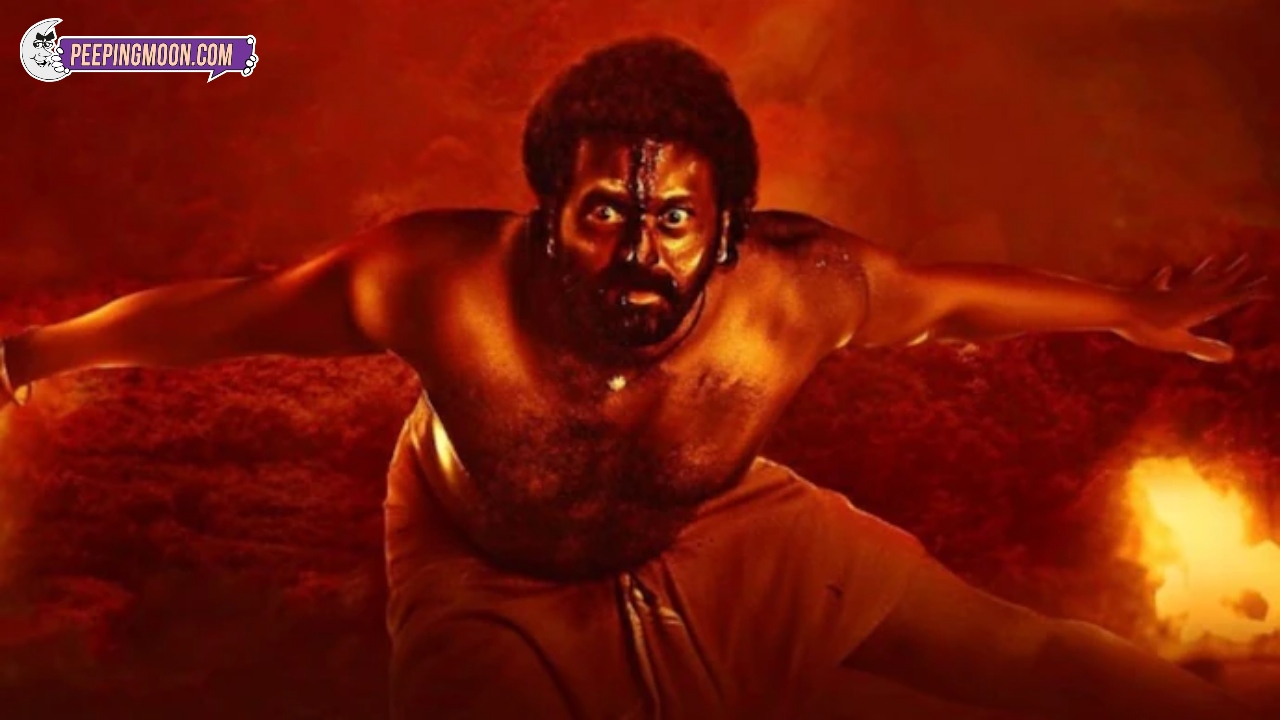 You've been certainly living under a rock if you are yet to be swooned away by the Kantara wave. A film straight from the magical and culturally rich Tulu Nadu or Coastal Karnataka, Rishab Shetty acts and directs this blockbuster which is still running houseful as it inches closer to clocking a month in theatres across the country. It has released in Kannada, Hindi, Telugu, Tamil and Malayalam.
As Kantara continues its reign at the box office, PeepingMoon.com spoke to Rishab about the film's impact on society. Calling it a 'war', the man of the hour explained the challenges that the team had to tackle while making this cinematic delight. Rishab further shed light on the meaning of Kantara and what prompted him to make a film on Bhoot Kola.
The actor-director made it clear that he has no plans to venture into Hindi cinema and does not approve of the idea of Kantara's remake in Hindi and other languages.
Excerpts from the interview:
The Karnataka government announced allowances for Daiva Narthakas just before Diwali. How does it feel when your film makes a huge impact on society?
It feels great and satisfying. This decision hasn't come after our film's success. Some time ago, a journalist started this initiative and now, after Kantara, it has just come to the forefront. Whatever decision the Karnataka government has taken is good.
What's the meaning of Kantara?
The meaning of Kantara is a mysterious forest. The tagline I used in Kannada is Ondu Dantakathe which means folklore. Kantara finds itself in a fictional world and I have created the story based on a real-life incident.
What were the challenges you had to face while making Kantara?
There were no challenges as such kyunki humne yeh film shoot nahi kiya, war kiya. I realised this after we completed the film. When we were shooting for the tree-falling sequence, we constructed the set within a forest. Structures weighing around 700-800 kilos were used for the sequence and lifting the tree and making it fall again was a task. To top it off, we had to show rain, and that too at night. Agar main plan karne baithta toh ek saal aur lagta film ko tayyar hone mein. Yeh war jaise kiya humne.
When did the idea of Kantara come to you?
I thought of making Kantara last year in April. Kantara ka idea ek agricultural land ke liye forest officer aur commoner ke jhagde se paida hua. I am well versed with Bhoot Kola and daiva since childhood and always wanted to make a film on this subject to show our culture to the entire world. I blended both ideas together and made Kantara. It didn't take too long.
Can you break down the whole climax sequence and the process of filming it?
Daiva Guliga, a God worshipped in Tulu Nadu, is known to be the protector of the village. If Guliga comes, he won't spare the evil. In the earlier portions of the film, we had given a warning that such a thing could happen when a possessed person tells a person- though I will forgive you for your wrongdoings, Guliga won't. That was the basic idea of the climax.
While shooting for the climax, we used the music played in Bhoot Kola. Before beginning, I sought the blessings of the deity. While the vision of the climax was set in my mind, the DOP and stunt master had no clue about how to execute the entire sequence. After finishing the first shot, everyone was silent for 5 minutes. Later, it went on smoothly.
Does the comparison of Kantara with Tumbbad affect you?
No, not at all. Tumbbad and Kantara are good films and belong to different genres. People aren't comparing the films. They are trying to say, "If you missed watching Tumbbad in theatres and watched the pirated version on laptops, phones and TV, then don't make the same mistake with Kantara. Go and watch it in theatres only."
With films like Kantara, the Kannada film industry is getting a much-needed boast. Do you feel it is getting its due and popularity relatively late?
I don't think so. The fact is the media in the Kannada industry wasn't strong. If you are aware, then Dr. Rajkumar was India's first pan-India superstar. Our first pan-India film was in 1959 titled Mahishasura Mardini which released in 7 languages. Your question is with reference to today's situation. Back then, people travelled to Bengaluru from different cities, states and villages to watch films. But then, the media wasn't proactive like it is today. It is good to see people watching and giving respect to the Kannada film industry after the success of KGF. Sandalwood has always been about good content and filmmakers. Yes, for around 10-12 years, we were going through a low phase but before that, legendary filmmakers have contributed a lot to Indian cinema.
Did you know that India's first underwater film was made in Karnataka with Dr. Rajkumar? It was directed by Shankar Nag and was titled Ondi Muttina Kathe. Aise experiments Kannada film industry mein hue hai.
People want Kantara to be India's official entry for the Oscars next year.….
I have been reading a lot about this on Twitter. I feel people have showered their priceless love and blessings on our film. I was done with my work on September 30 when it was released. Now, it isn't my film but their film. Kantara ko kaha leke jaana hai ab yeh log decide karenge.
Any plans to venture into mainstream Hindi films?
No, I wish to make Kannada films only. Ghar chodke kaise aa sakta hu main?
Entire India is now your home....
Voh toh hai but the Kannada film industry has given me a platform to showcase my work, given me opportunities to act, and brought me enough fame. I prefer my state and my language. I wish to continue working in this industry only. Yes, if my countrymen wish to watch my films, I will certainly cater to their demands by dubbing them in various languages.
Does the remake of Kantara in Hindi and other languages have your stamp of approval?
Not at all, voh climax recreate nahi ho payega. Mujhe remake pe bharosa nahi hai.