Alia Bhatt shares a glimpse of photoshoot for her maternity clothing line; to launch on October 14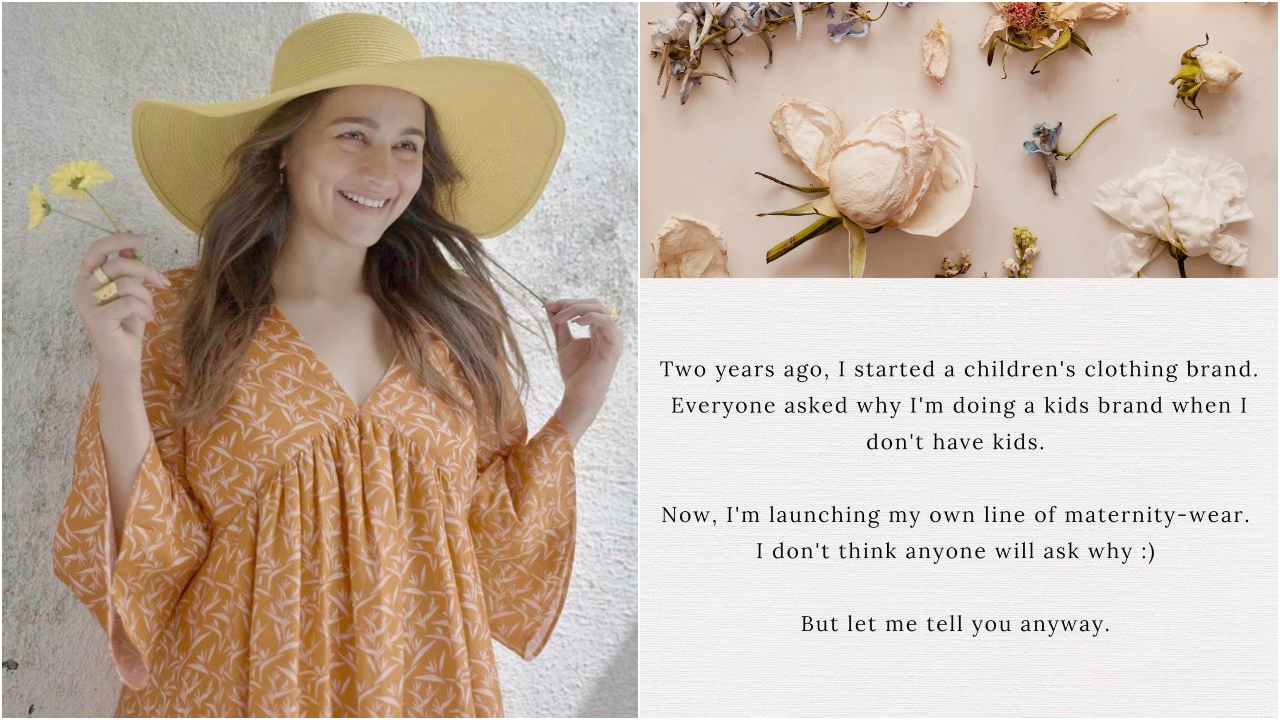 Multi-talented star Alia Bhatt is an actor, producer, entrepreneur, philanthropist, and investor. She is soon expecting her first child with her husband Ranbir Kapoor and during her pregnancy, she shredded light on how difficult it is to find good maternity clothes that suit your personal sense of style and is comfortable to wear.
2 years ago, Alia introduced a kid apparel brand Ed-A-Mamma and got questioned as to why she is doing a kid brand when she doesn't have kids. Now, she's adding another feather to her hat by introducing maternity wear of the same brand name for all the mamas. The actress shared a glimpse of her photoshoot for the brand. The clothing line will launch on October 14.
Recommended Read: National legend Amitabh Bachchan launches his own luxury perfume brand Legend 1942, a testament to our country's legacy
Alia spoke openly about her 'investor' side at a recent Forbes event, discussing her business skills and what motivated her to launch her maternity line. "What started off as a gap in my wardrobe turned out to be a whole maternity line," she said. She also revealed that she was wearing her own maternity line at the event. "These are really comfy lounge pants. It's Ed-A-Mamma, Maternity Wear. This was like a lounge set but the layer was not making any sense. It was looking like I was coming to the lounge like a Forbes event. So, I paired it up with this blazer which is not mine. But that's what I discovered! The maternity wear was all a certain style which was screaming maternity. I wanted to bring my own style into it which is what I did," added the actress.
She got inspired by her cat 'Edward' for choosing such a brand name and she is his mom so Ed-A-Mamma!
We're so excited to see her personal style maternity clothes. Are you?
(Source - Instagram / Bollywood Hungama)