Adding another iconic piece of jewellery to her collection, Kim Kardashion gets a Attalah Cross diamond pendant once worn by Princess Diana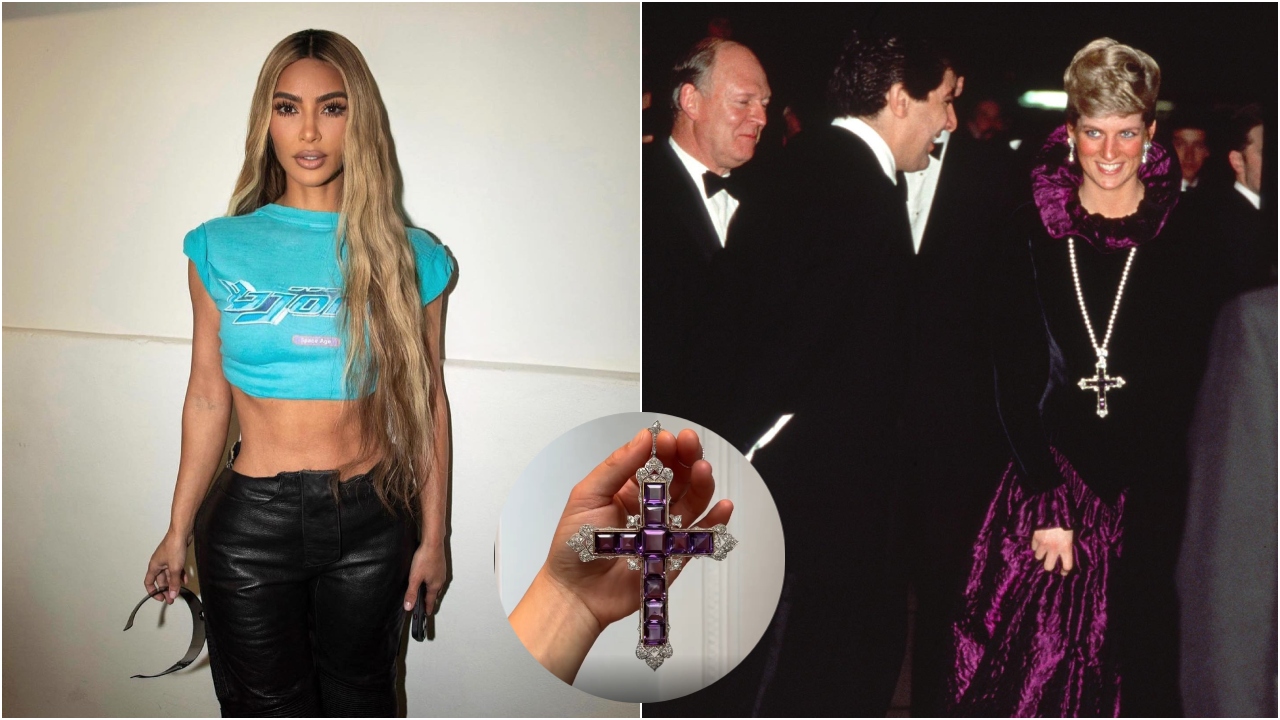 The reality TV star Kim Kardashian has added an iconic diamond cross necklace that was formerly worn by Princess Diana to her growing collection of historic jewellery and memorabilia. The founder of SKIMS just purchased the unique jewellery at a Sotheby's auction on Wednesday. According to a Sotheby's representative, the item sold for $197,453 (Approximately Rs. 1.6 crores).
The Princess famously wore the stunning necklace, known as the Attalah Cross, in 1987 at a charity gala in London while wearing a purple-hued dress, with the chain hanging low down her torso. The Garrard jewellery company let Diana borrow the piece for the event.
Recommended Read: Miss Universe 21 Harnaaz Sandhu's Saisha Shinde gown pays special tribute to OG queens Sushmita Sen and Lara Dutta
The pendant is said to be one of Princess Diana's favourite pieces. The cross-shaped pendant boasts distinct flowery design details and is set with square-cut amethysts accented by circular-cut diamonds.
"The cross was bought by Naim Attallah CBE from Garrard in the 1980s, and through his friendship with Princess Diana, he loaned it to her several times over a number of years. It is understood that the cross was only ever worn by the Princess, and following her death, it was never seen in public again until now," Sotheby's Kristian Spofforth said before the auction.
However, the jewellery won't be Kim Kardashian's first encounter with a piece of fashion history. Last year, the 42-year-old made headlines when she appeared at the Met Gala wearing the dress that Marilyn Monroe originally wore when she performed for then-President John F. Kennedy on his birthday in 1962.
(Source – WWD / Instagram)