Doctor G Review: Ayushmann Khurrana, Shefali Shah and Sheeba Chadha pump oxygen into a mediocre medical dramedy
Film: Doctor G
Cast: Ayushmann Khurrana, Shefali Shah, Sheeba Chadha, Rakul Preet Singh, Ayesha Kaduskar, Indraneil Sengupta
Director: Anubhuti Kashyap
Rating: 3 Moons
Trust Ayushmann Khurrana to pioneer an unusual and out-of-the-box social dramedy. He does it once again with Doctor G. Directed by Anubhuti Kashyap, the film also stars Shefali Shah, Sheeba Chadha, Rakul Preet Singh, Ayesha Kaduskar and Indraneil Sengupta in important roles. The film released in theatres today.
Doctor G is the story of Dr. Uday Gupta, an aspiring orthopedic who lands up getting a seat in an all-female class of Gynecology. Uncomfortable with the idea of being a part of the streerog vibhag, Uday tries to procrastinate but all of this goes in vain. After initial hesitation, he makes a move. At the Bhopal Institute of Medical Sciences, he is guided by Dr. Nandini Srivastav (Shefali Shah). They are poles apart - while Uday is careless, Nandini is a strict follower of rules. This factor keeps them at loggerheads.
Over a period of time, Nandini notices Uday's disinterest in Gynecology and in her pep talk, she motivates him to lose his 'male touch' considering the profession he is in. Owing to his gender, Uday even lands in legal trouble. Will he manage to break gender stereotypes? Is Gynecology Uday's future? Doctor G highlights the character's journey through odd situations, some even complex in 2 hours.
Anubhuti, who worked as an Assistant Director in Gangs Of Wasseypur, makes a decent attempt at telling a gender-breaking and progressive story. Through Doctor G, there are many things she wants to convey. One of the most highlighted conversations is abortion. She makes this move by keeping Ayushmann, Shefali and Sheeba Chadha at the forefront. The drama that leads to the climax overpowers the rest of the film, and all of this with the brilliant performances of the aforementioned actors and Ayesha Kaduskar.
Doctor G certainly has its moments but that doesn't mean it ticks all the boxes of a perfect film. If the film had to be solely judged on the first hour, it could have passed off as insignificant, water-light and boring. The humour seems forced and not hilarious enough to crack you up. However, things take a 360-degree turn in the second hour which actually allows the key actors to show their abilities. Doctor G comes into its own self only post-interval when the vanilla layer begins to scrape off. But, it never comes off completely.
If the audience presumes that Doctor G will get into the typical hero-heroine romance, then they've got it wrong. Despite having some cute moments between Ayushmann and Rakul Preet Singh, who plays his senior Dr. Fatima, Anubhuti and her co-writers Sumit Saxena, Saurabh Bharat and Vishal Wagh refrain from taking the routine route of a happy ending and marriage for them.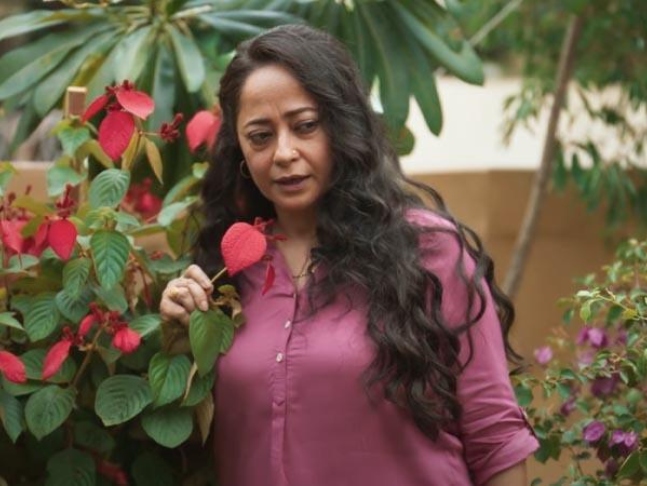 The highlight of Doctor G is Sheeba Chadha. Effortlessly she manages to uplift a mediocre script just with presence. As Uday's single mother, who aspires to be a master chef, the actress wears the crown in the second half with her impeccable performance that adds weight to the film. She is hilarious, authoritative and of course a mother! Standing on the same rank is Shefali Shah. The posture of authority, responsibility and ethics that she carries throughout Doctor G cannot be missed. When the film is still gasping for oxygen, her presence assures everything will be okay.
After Anek, Ayushmann Khurrana gets back to headlining social dramedies. Needless to say, he is convincing as Uday in Doctor G and will make you root for his character throughout. Adding a certain degree of overconfidence to showing a more vulnerable side, Ayushmann breathes life into the character of a flawed yet perfect doctor. Rakul has a brief role in taking the narrative forward. She has very few moments to shine but despite that, she manages to impress. A special mention to Ayesha Kaduskar, who plays Kavya, for pulling off a tough role with ease.
The songs in Doctor G play in the background and are underwhelming. You will come out of theatres remembering none. The cinematography has been done beautifully. Since Doctor G is just a little over 2 hours, it doesn't allow too much grey space to exist. The editing is crisp and perfectly done for a film of this nature.
Doctor G is a good attempt at highlighting an important and relevant subject using fragments of humour. Packed with reliable talents and a promising filmmaker at the helm, the audience can definitely give it a shot in theatres.
PeepingMoon gives Doctor G 3 Moons