Samantha Ruth Prabhu talks about 'changing myself' in her first social media post after separation from husband Naga Chaitanya
Samantha Ruth Prabhu, who recently announced separation from her husband of four years, Naga Chaitanya has shared a new post on Instagram Stories, featuring the son Change My Clothes by Dream & Alec Benjamin.
Samantha's video appears to have been taken from inside a flight while giving glimpses of the nighttime lights of a city. The lyrics of the song, which appeared on the post, reads, "If I wanna change the world, I should change myself. I should make my bed. I should dust the shelf, shouldn't lie in the bed 'til the afternoon, dreamin' 'bout the things that I wanna do, mmm, mmm."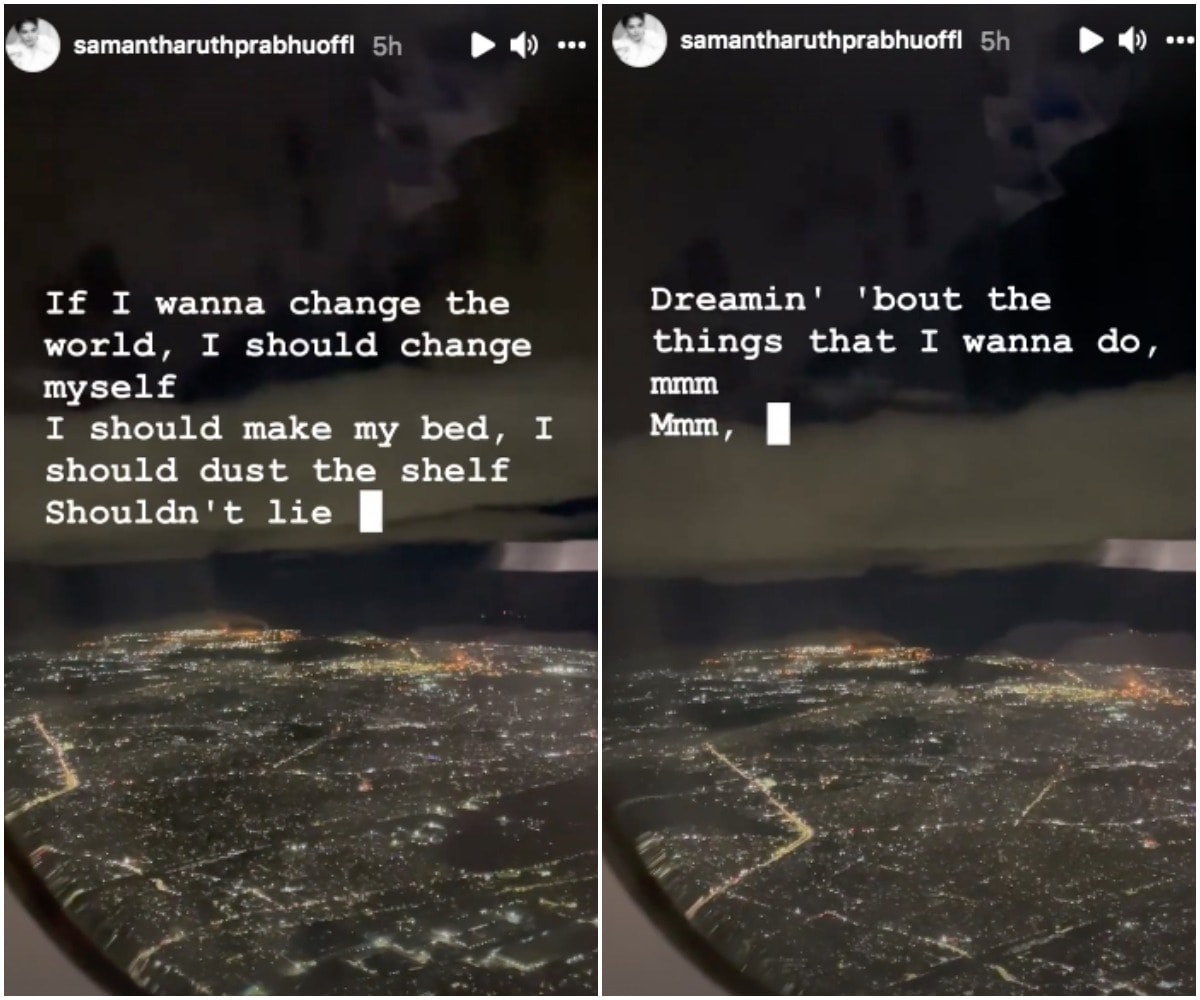 RECOMMENDED READ: Samantha changes her name on social media post separating from Naga Chaitanya
The actor on Sunday confirmed her separation from husband Naga Chaitanya after weeks of speculations and rumours floating around of trouble in their marital life. She wrote in an Instagram post, "To all our well wishers. After much deliberation and thought Chay and I have decided to part ways as husband and wife to pursue our own paths. We are fortunate to have a friendship of over a decade that was the very core of our relationship which we believe will always hold a special bond between us. We request our fans, well wishers and the media to support us during this difficult time and give us the privacy we need to move on. Thanking you for your support."
Subsequently, she changed her name on her social media accounts to simply 'Samantha'. It was her action of removing the surname 'Akkineni' from her social media accounts that first started the separation rumours.
(Source: Instagram)