Required a nuance of performance as Jennifer Walters aka She-Hulk is funny and different than Hulk as superhero: Directors Jessica Gao & Kat Coiro on Tatiana Maslany being perfect for She-Hulk Attorney at Law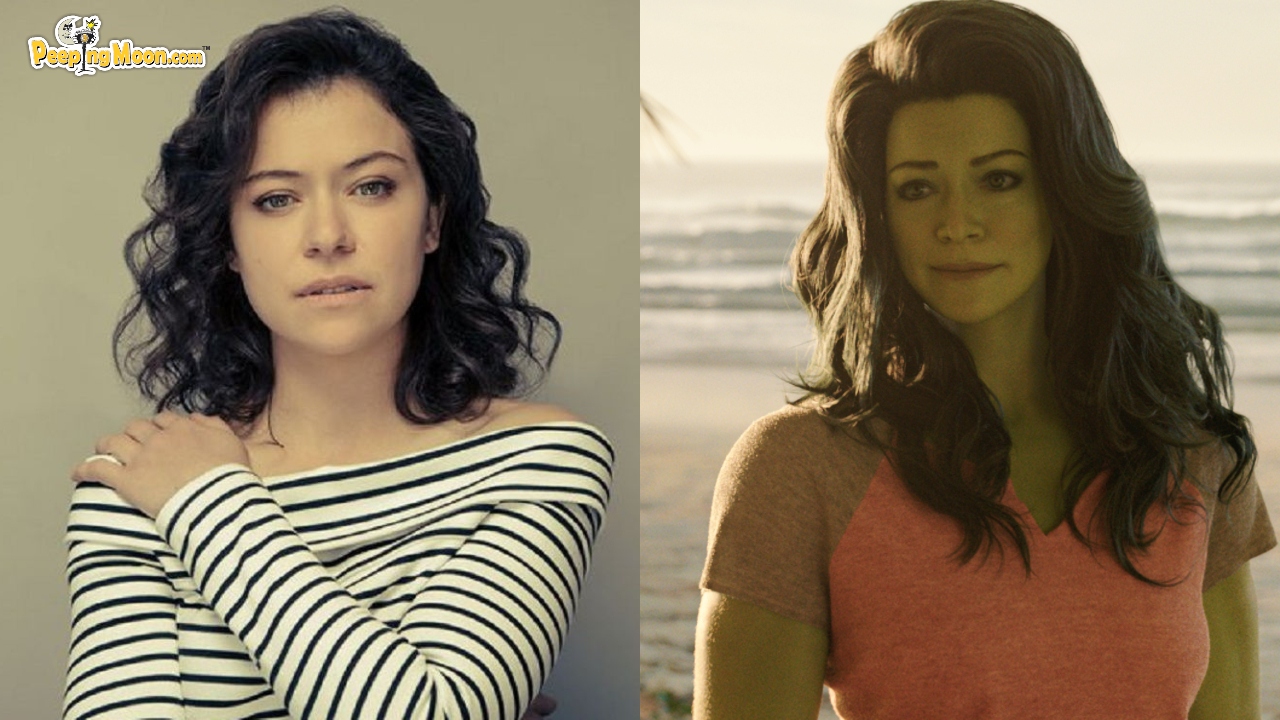 Tatiana Maslany is all set to thrill audiences with her upcoming Marvel series She-Hulk: Attorney At Law. Tatiana plays the eponymous superhero aka Jennifer Walters in the show. In a global press conference that PeepingMoon had the opportunity to attend, directors Kat Coiro and Jessica Gao spoke about why Tatiana was just perfect to take on the role of the green superhero. Ginger Gonzaga who plays Nikki and Tatiana were also a part of the press conference.
Kat and Jessica were asked why Tatiana was so right for this role and what unique thing she brought to the character during the global press conference. To this Jessica said, "There is nobody else. There was nobody else. There was really no other discussion. And, you know, from her previous work, we knew that she had a range and could embody so many elements of the human experience. And what's so interesting and different about Jennifer is that as Tatiana said, she maintains her sense of self and yet her sense of self is influenced by the way she presents when she changes, it's a different way of walking through the world. And so it required a nuance of performance that really only Tatiana could give."
RECOMMENDED READ: She-Hulk: Attorney at Law trailer: Tatiana Maslany is MCU's latest green super-sized superhero; Mark Ruffalo returns as Hulk
Kat said, "I mean, you know, we talked about like, you know, how important it is for this character to be human first. And truly like, from day one, the moment she stepped into this role, it immediately was like right before your eyes, you're like oh, this is a person. Before, like a second ago, this was just words on a page and now I'm seeing a real person who I believe has lived this entire life, has all these relationships, and has all these feelings, you know? And then on top of that because I only knew her as a dramatic actress, and on top of that, she's super funny.
Kat further added, "And the other wonderful thing about Tatiana is like she has such a good instinct for characters and for the story because they really go hand in hand. And there have been so many times where's she's kind of like pinpointed something, you know, that didn't quite feel right just like instinctively, but also intellectually. And it was always right. Like it always forced us to work together to like get it to a better place that was more real and that was smarter and better. And like for that, I'm eternally grateful. And then you realize oh, she has amazing chemistry with everybody. And it's really because she listens and she engages. And as Jessica said, she approaches things on a macro intellectual level, but is still able to approach on a micro emotional level, which is very rare in an actress."
She continued and lavished praise on Tatiana and said, "Like our show is I say it's like very hilariously human, you know, because it's so embarrassing to be a person, because of that humanity and soul that she brings to it, it's also what's so fascinating to watch what the difference is between the Hulk and She-Hulk. So the Hulk's initial struggle is like he's out of control when he's the Hulk and it's primitive, you know? She is conscious in this other form and it's uncomfortable, you know what I mean? So you're watching this super thing very aware of how she is in the world and how she's being viewed when she's special, and when she's different, and when she has power. So it's this other perfectly cerebral and complex and funny thing that Tatiana's so gifted at that's really like cool to watch in comparison to the Hulk's journey."
Happy belated National Cousins Day! #SheHulk pic.twitter.com/4PQqN2jZ1P

— Marvel Studios (@MarvelStudios) August 16, 2022
She-Hulk: Attorney at Law also stars Mark Ruffalo, Jameela Jamil, Benedict Wong and Timr Roth. It will release on Disney+ on August 18, 2022.